Top Canada Immigration Programs
Canada is one of the most suitable destinations for a lot of immigrants who are seeking to settle permanently in Canadian provinces. It receives a large number of immigrants yearly from various countries in the world. Immigration to Canada may not be easy but there are more than 100 immigration and visa programs.
Necessary documents to immigrate to Canada
For people interested in immigrating to Canada, they need to prepare the necessary documents to increase their chances of being accepted, these documents will surely support your claims and CRS score. The documents are:
Travel document & valid passport.
Police certificate.
Education credential assessment.
Proof of fund.
Language test result.
Biometrics.
Relevant previous work experience.
Medical examination certificate.
Valid job offer letter.
Family information.
Most common immigration programs in Canada
The immigration program in Canada is a great pathway for those who wish to reside, work, study, and visit Canada with the intention of staying permanently in Canada. Then apply for Canadian citizenship.
Canadian Investor Immigration.
Pilot Programs.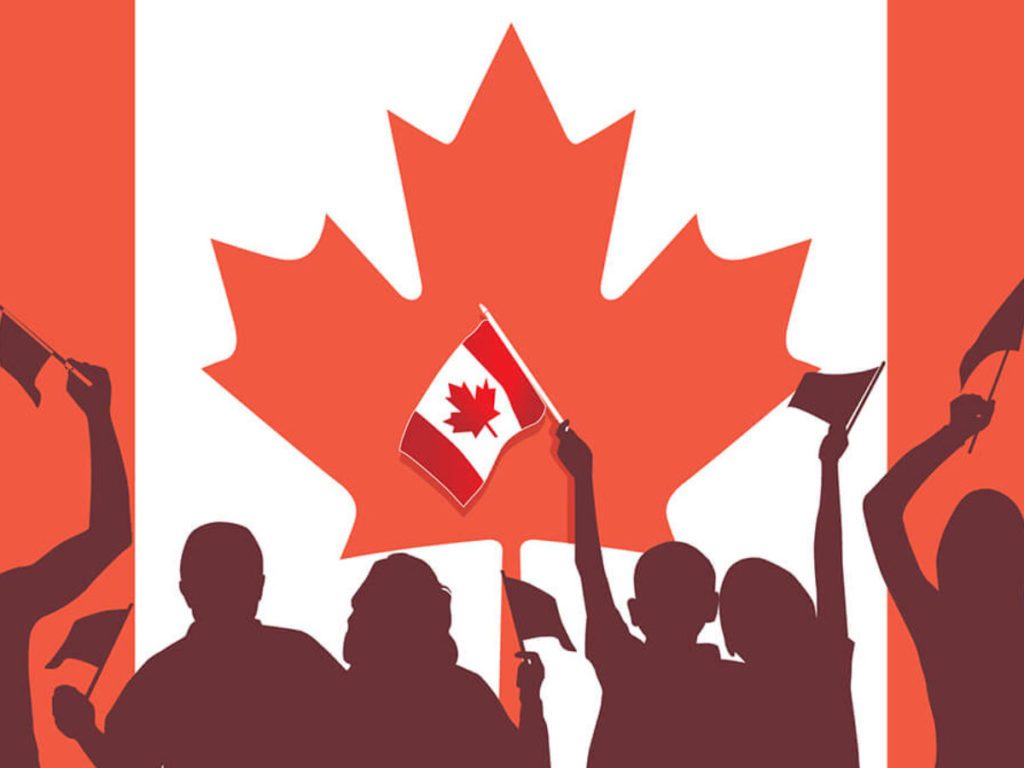 People who are searching for a fast pathway to live and work permanently in Canada. Express Entry Program and its streams are the best solutions. The steps of applying for the Express Entry program are easy:
Make sure you meet the eligibility requirements (Fill out the Free Assessment).
Prepare your online Express Entry profile.
Get your CRS score.
Receive participation permission to use ITA.
Collect the required documents.
Candidates who are applying for immigration under the federal economic immigration programs:
The PNP program is responsible for selecting the second large immigrant number every year. This number has reached 80,800 immigrants who received permanent residency visas in one of the PNP provinces.
The process goes as follows: the eleven Canadian provinces will nominate foreign workers depending on the needs of the Canadian labour market. So, candidates should have a valid job offer or work experience the province they want to live in needs.
Provincial Nominee Programs include:
Family Class Sponsorship is a popular program that people use to settle in Canada where a family member can sponsor their spouse to come to Canada and live on permanent bases.
The sponsor must have Canadian citizenship or Canadian Permanent Residency. The offered programs include:
Canadian Investor Immigration
The investor program targets individuals who own or manage a business outside Canada to invest their capital and experiences in the economy of Canada. These investments will attribute to growing and richening the Canadian labour market.
This program allows immigrants to bring their spouses and dependents. There are two main investor streams for immigration to Canada:
Want to apply for a Canadian visa Click here to start the process with our help →
LMIA is a document released to the employers who want to hire foreign nationals by the Canadian government, this document concludes whether you are allowed to hire a foreign employee or not.
In case the LMIA was negative, this means that the Canadian labour market has Canadian individuals with these skills and does not require foreign employees.
Atlantic Immigration Pilot is a program established for skilled and intermediate skilled foreign workers who wish to reside in Canada's Atlantic regions which are (Nova Scotia, Newfoundland &Labrador, Prince Edward Island, and New Brunswick).
In order to be qualified for this program, you need to:
Have a valid job offer from an employer located in the above-mentioned provinces.
In case you couldn't receive a valid job offer, you may ask a Canadian employer to hire you and endorsement for your Canadian Immigration application.
There are three programs of the Atlantic Immigration Pilot AIP:
Pilot Programs
Based on Canada's instant need for farm workers, food processing laborers, industrial butchers, and caregivers. Canada has designed immigration programs which are Agri-Food Immigration Pilot and Home Care Provide Pilots.
People who apply for these programs can easily be accepted to obtain permanent residency due to their work experience in Canada and full time job offer.
Rural and Northern Immigration Pilot RNIP is a new program released in 2019 in order to help small communities across Canada especially rural areas to grow their economy as well as fill the in-demand jobs by creating new businesses there.
This program is designed for skilled foreigners aiming to live and work in Canada.
Most in-demand jobs and professions in Canadian rural areas:
Financial services.
Steel manufacturing industry.
Practical nurses.
Forestry sector.
Meat processing industry.
Education sector and police services.
Dental industry.
Want to apply for a Canadian visa Click here to start the process with our help →