LMIA – Based Permits
An LMIA is a document issued by the Canadian government that states whether or not you can hire foreign nationals in your country. A positive LMIA indicates no qualified candidates, meaning there's room for one of them! The negative LMIA stated the need of any Canadian national.
A Canadian employer must file an LMIA to hire a foreign national. Canadian immigration law requires that applicants show a positive LMIA to claim points for Canadian job offers. If you're an international worker and your employer wants you here, LMIA is essential.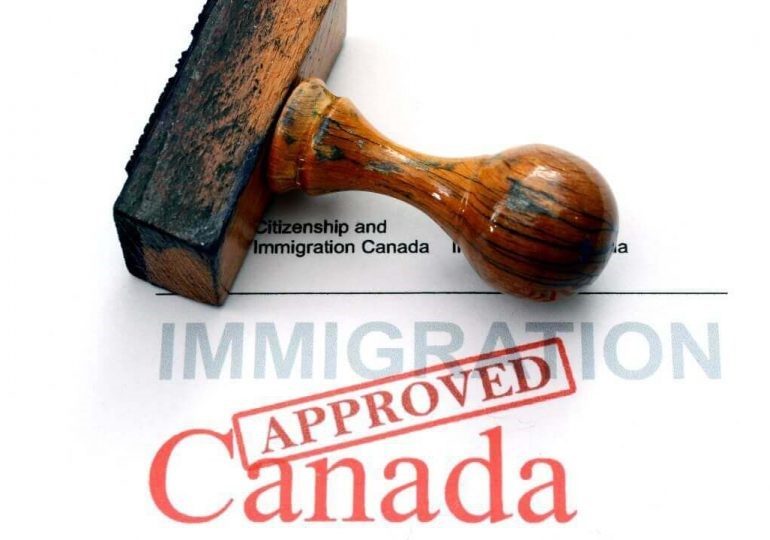 LMIA Application
LMIA applications for jobs in Canada can be submitted up to six months before the employee's start date. It depends on what wage you will receive, if any, and how much flexibility you need.
To find out if a position they're looking for is high or low wage, employers should consult the median hourly wages of their province. If it's higher than average, there shouldn't be any additional criteria needed in terms of qualifications and experience. These types of jobs will pay well without requiring much more from employees.
Application Requirements – LMIA – Based Permits
LMIA applications are the best way to bring your business into Canada. You can submit them by mail, or you could use Service Canada Processing Centers located across the country, and they will take care of everything for you. The criteria include:
1000 $CAD processing fee.
Business legitimacy documents.
Recruitment efforts.
Transition plan.
TFWs wages.
Workplace safety.
Requirements For Low-Wage Workers
Employers need to be aware of three essential requirements when submitting LMIA applications for low-wage positions.
Cap on TFWs.
Transportation.
Housing.
Requirements for High-Wage Workers

Business legitimacy
All employers applying to the Temporary Foreign Worker Program (TFWP) must supply documents and their Labour Market Impact Assessment application to demonstrate that their business and job offers are legitimate.
What Happens After Your LMIA Is Approved?
After an LMIA application has been processed, employers will be issued a decision. If the employer is given a positive LMIA, they can proceed with hiring foreign nationals. If an adverse decision comes back, nothing stops them from going after another worker in Canada who might fit better.
To be eligible for a positive LMIA, the employer must notify their employee that they need to apply within six months of receiving one. In certain conditions, an application may also go through in 10 days if submitted early enough by both parties.
There are many ways for employers to hire foreign workers without an LMIA. Employers can access the International Mobility Program, which has a wide range of exemptions to help them find suitable candidates in no time!
Global Talent Stream.
Facilitated LMIA (Quebec).
NAFTA Work Permits.
CETA Work Permits.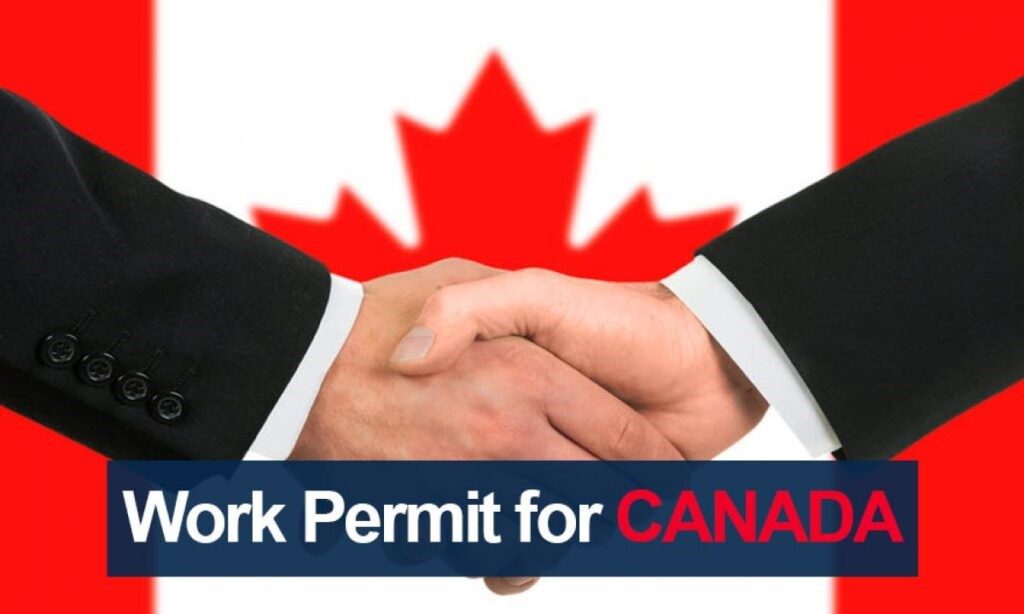 Job Duties and Working Conditions
As a result of a positive Labour Market Impact Assessment, the temporary foreign workers you hired must only perform duties that correspond to the occupation they were hired to do.
Canadian law protects all workers in Canada, including temporary foreign workers. The exploitation of temporary foreign workers is considered a violation of Canadian laws and human rights.Employment in most occupations is covered under provincial or territorial legislation that deals with labour and employment standards such as:
Hours of work (including overtime).
Compensation.
Working conditions.
Termination of employment.
Every province or territory has a Ministry of labour that can provide information to assist employers and temporary foreign workers with questions or issues related to work. Therefore, some employers are federally regulated and are covered by the employment standards under the Canada Labour Code.
Workplace Safety
You must always ensure that the temporary foreign workers you want to hire under the Temporary Foreign Worker Program are covered by the provincial or territorial workplace safety insurance provider, where required by law. Where the provincial or territorial legislation allows employers the flexibility to opt for a private insurance plan, you must ensure that:
Any personal plan chosen provides better or the same level of compensation as that offered by a province or territory.
The same provider covers all employees on the worksite.
Contact the appropriate provincial or territorial workplace safety authority if you are enquiring about private insurance plan equivalency.
The coverage you purchased must correspond with the temporary foreign workers' first day of work in Canada, and the costs must not be recovered from the temporary foreign workers.
Want to apply for a Canadian visa? Click here to start the process with our help →
Language Restriction
English or French are the only languages you can identify as a job requirement in your Labour Market Impact Assessment application and job advertisement. However, if another language is essential for the job, you must justify the application.
Unionized Positions
If you are applying to hire temporary foreign workers for positions covered under a collective agreement, you must:
Advertise and offer the same wage rates as those established under the collective agreement.
Offer the Temporary Foreign Workers the same terms and conditions as Canadian and permanent resident workers.
Submit a copy of the section of the collective bargaining agreement on the wage structure.
The hiring of temporary foreign workers must not affect current or foreseeable labour disputes.
We recommend working actively with union representatives to recruit Canadians and permanent residents.
Transportation
You must pay for the round trip transportation costs for temporary foreign workers to arrive at their work location in Canada at the beginning of their work period and return to their country of residence at the end of their work period.
If the temporary foreign worker finds a new employer, who was issued a positive Labour Market Impact Assessment, the new employer is responsible for the transportation costs.
The transportation costs must not be recovered from the temporary foreign workers.
Housing
You must provide or ensure that suitable and affordable housing is available for the temporary foreign worker you will employ.
For the temporary foreign worker program, Canada Mortgage and Housing Corporation definitions are used to determine the suitability and affordability of housing:
Suitable housing: does not require any significant repairs, according to residents. Major repairs include defective plumbing or electrical wiring or structural repairs to walls, floors, or ceilings..
Affordable housing: costs less than 30% of the temporary foreign worker's before-tax income. Shelter costs include rent (or mortgage payment) and any payments for electricity, fuel, water, and other municipal services.
We may ask for proof (for example, newspaper ads) that affordable housing is available.
Health Care
You must ensure that the temporary foreign workers you want to hire in low-wage positions are covered by private, provincial, or territorial health insurance from the first day they arrive in Canada. Suppose provincial or territorial health care cannot be provided. In that case, you must pay for the equivalent private health insurance until the temporary foreign workers become eligible for the provincial/territorial plan.
Recruitment
Recruitment is the process of finding and selecting qualified employees. As part of the Temporary Foreign Worker Program requirements, you must conduct recruitment efforts to hire Canadians and permanent residents before offering a job to a temporary foreign worker.
Wages
Wages offered to temporary foreign workers should be similar to wages paid to Canadian and permanent resident employees hired for the same job and work location and with similar skills and experience.
For the Temporary Foreign Worker Program, you must pay the prevailing wage, which is defined as the highest of either:
The median wage on job bank.
The wage within the wage range that you are paying your current employees hired for the same job and work location and with the same skills and years of experience.
If the position requires additional skills and years of experience over the applicable NOC description, the wages should reflect these requirements.
To determine the wage rate being offered, we will only consider guaranteed wages, which exclude:
Overtime Hours.
Tips.
Benefits.
Profit-Sharing.
Bonuses.
Commissions.
Other Forms Of Compensation.
Pesticides and Chemical Use
You must notify temporary foreign workers of pesticides or chemical use in your workplace and provide them with:
Protective equipment (at no cost to the temporary foreign worker).
Appropriate formal and informal training.
Supervision where required by law.
Employment Contract
An employment contract must be prepared and signed by you and the temporary foreign worker to ensure that all parties are aware of their rights and obligations. The temporary foreign worker must sign it before arriving in Canada.
Employers must maintain comprehensive employment records that fully document adherence to the employment contract throughout the project.
Employment Contract – Maritime Transport Sector
In addition, the employment contract for positions onboard a foreign vessel undertaking coasting trade in Canadian waters must also include:
Dates Canadian employment laws and regulations apply.
Details of wages (monetary and non-monetary compensation) include the wage "Uplift" and how and when wages will be paid.
Cap on The Proportion of Low-Wage Positions
Suppose you hire temporary foreign workers and offer them a wage below the provincial or territorial median hourly wage. In that case, you are subject to a cap on the proportion of temporary foreign workers that you, as an employer, can hire in low-wage positions at a specific work location.
The cap, implemented on June 20, 2014, was phased in to provide employers time to transition to a Canadian workforce, which means that they are limited to a:
20% cap on the number of temporary foreign workers in Low-Wage Positions, or the employers' established estimated cap (whichever is lower), if they hired a temporary foreign worker in a Low-Wage Position before June 20, 2014.
10% cap on the number of temporary foreign workers in Low-Wage Positions if the employers did not employ a temporary foreign worker in a Low-Wage Position before June 20, 2014.
Calculating The Cap
You must complete the Cap for Low-Wage Positions section of the Labour Market Impact Assessment application form to calculate the cap. You may be asked to provide documentation, such as payroll records, to support the information provided.
Want to apply for a Canadian visa? Click here to start the process with our help →