Quebec is a unique province in the Canadian landscape. Because they have been granted more autonomy from Federal immigration policies and procedures, Quebec's programs often receive different treatment from other areas of countrywide policy.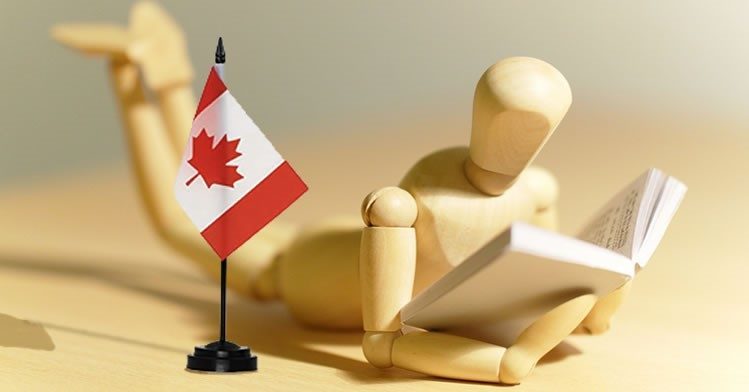 Requirements
For international students, the requirements include:
1. Letter Of Acceptance By DLI
As, a foreign national, you need to be accepted into your desired program and have an acceptance letter from the Designated Learning Institutions (DLI) to get your application.
The immigration officer will refuse to process the application without a letter of acceptance. If submitting online, applicants must include scanned copies of electronic or paper-based accepted study permits to prove they have been approved for one at their current school or university.
But for paper-based applications, you must provide an original copy with this information to ensure that everything will go smoothly.
The letter of acceptance requires specific information to be submitted, including the applicant's name and institution. IRCC also demands precise details on programs they have been accepted into when submitting this form.
2. Certificat d'acceptation du Quebec (CAQ)
If you're an international student looking to study in Quebec, your application must be submitted correctly. You have to take an extra step compared with other provinces and territories!
To study in Quebec, a foreign national must obtain CAQ. A foreign national wishing to study in Quebec for more than six months needs a CAQ. A permit application can only be submitted after the individual has obtained this status, and specific requirements must be met before they apply.
It's essential to know the general requirements for staying in Quebec as an international student before deciding. However, it should be noted that these rules may vary from person to person.
The requirements include:
Acceptance letter By DLI. 
Payment of entire application fees for CAQ processing.
Commitment to make studies the priority.
Health insurance for the stay duration.
Financial support to cover the cost of fees and residency while living in Quebec.
Study in Quebec Process
Step 1: Choosing A Program of Study and An Educational Institution
To study in Quebec as an international student, you must choose a program of study and a designated learning institution that fits your interests and level of education.
Because there is no single source that provides a list of the programs of study available in Québec, you need to research the educational institutions themselves or consult the websites of our main partners.
Step 2: Obtaining Admission to A Program of Study
To find out the admission criteria, the time required to process applications, and the deadlines to be met, please contact the educational institution of your choice.
Merit Scholarships and exemptions from differential tuition fees are also available to international students enrolled in vocational training, college, or university.
Step 3: Obtaining an Acceptance Certificate (CAQ) for Studies
As soon as you receive your letter of acceptance, you must apply for an Acceptance Certificate (CAQ) for your studies. This Acceptance Certificate must be obtained for more than six months of studies, with certain exceptions. This requirement applies to all international students, regardless of their level of education.
To apply for a Quebec Acceptance Certificate for studies, go to the website of the Ministère de l'Immigration, de la Diversité et de l'Inclusion .
Step 4: Obtaining a Study Permit to study in Quebec
You must obtain a study permit if your program of study lasts more than six months in total. The Government of Canada issues this permit.
At this stage, you may be asked to provide a temporary resident visa and, in some instances, undergo a medical examination.
You must also provide your biometric data, i.e. your fingerprints and a photograph. This process must be completed before you arrive in Québec.
Step 5: Obtaining Health and Hospitalization Insurance
You must have health and hospitalization insurance coverage for the entire duration of your studies in Quebec. The fees are set by private insurers and can vary depending on the services provided. You should communicate directly with your educational institution to get more information on this.
Even if you already have coverage in your home country, you must still obtain Quebec-issued insurance.
Some countries have signed reciprocal social security agreements with Québec. Under these agreements, students can be protected under the Québec health insurance system free of charge during their studies. You can find the list of these countries on the website of the Régie de l'assurance maladie du Québec (RAMQ).
Want to apply for a Canadian visa? Click here to start the process with our help →