Newfoundland and Labrador
The Newfoundland and Labrador Provincial Nominee Program (NL PNP) allows the Province to nominate applicants who meet established criteria for Permanent Resident Status. The NLPNP offers an efficient immigration process for qualified, skilled workers, international graduates and their families who wish to settle permanently in Newfoundland and Labrador. With a wave of growth thanks in part to its natural resources, Newfoundland is looking for skilled workers and post-graduates.
The province's economy has gone up significantly due to this new trend that will continue with more success as long as they have the resourceful people who want it! This program allows prospective immigrants to become the growing workforce of this province through its multiple streams.
Express Entry Skilled Workers in NFL is a program for those with a job offer and an Express Entry profile. Suppose you are a skilled worker of NOC Skill Level 0, A or B occupations with a guaranteed employment offer in the federal Express Entry pool. In that case, you may be eligible to apply for the Express Entry Skilled Worker stream of NLPNP.
Requirement of the Candidate
To get applicable for the EE skilled worker program, the candidate must have the following requirements:
To be recognized, applicants must have an active Express Entry profile.
Applicants must have a full-time employment offer that matches business standards from a Newfoundlandland employer.
If the job proposal is in an occupation managed, the applicant must prove that they can work in that business. The job proposal must be assigned as NOC Skill Level 0, A, or B.
If the immigrant worker is currently operating and serving in Canada, they must verify a legitimate work permit.
All applicants must present official language test outcomes that match the language ability required on their Express Entry profile.
Applicants should have a minimum of Canadian secondary graduation or diploma or an international credential that has been evaluated as equal to a Canadian secondary degree or certificate.
Candidates must get at least one year of job experience in the last ten years according to NOC Skill Level 0, A, or B occupation.
Applicants must obtain at least 67 points on the PNP assessment grid.
Must possess proven money enough to support yourself and your family in Newfoundland and Labrador.
The employer must provide some requirements.
The application process for this program is explained below:
Upon making sure you meet the minimum requirements, you will need to fill out the Newfoundland and Labrador government form.
Once you have a valid job offer and passport and have double-checked the checklist, you can apply for an online form.
After you complete your application, you may be invited for an interview with the Newfoundland Immigration officer.
If successful, you will receive an Express Entry Nomination, in which you must accept.
After accepting the governmental nomination, the CRS score of the applicant will rise by 600 points, assuring they will get an Invitation to Apply for continual residence.
After getting an ITA, the applicant must plan and propose an official request for Canadian permanent residency within the given time. Applications are processed within six months.
Program Requirements
Express Entry Profile
Yes
Connection to Province
No
Job Offer
Yes
Level of Education
Post-secondary
Work Experience
NOC 0, A, or B
1 year
Investment Requirement
None
Want to apply for a Canadian visa through the Express Entry system? Click here to start the process with our help →
If you're an experienced worker, the Skilled Worker stream will give you a job offer from a Newfoundland and Labrador employer. You'll need a skill set that the employer needs before giving you the job offer.
Minimum Eligibility Conditions
To be eligible and available for this program, the candidate must have the following abilities:
Employment: You must secure a full-time job or possess a job offer from an eligible employer in Newfoundland and Labrador, valid for a minimum duration of two years.
Qualifications and Skills: You must possess the necessary qualifications, training, skills, and accreditation required for the job you are applying for.
Work Permit: You must hold a valid work permit with remaining validity of at least four months.
Relevant Experience: You must have relevant work experience that aligns with the job requirements.
Settlement Funds: You must demonstrate sufficient financial resources to successfully settle in the province.
Language Proficiency: You must meet the prescribed minimum language proficiency requirements."
Application Process
This program affirms applications at any moment. Eligible applicants must propose a broad appeal to the program.
Victorious candidates will gain a provincial nomination from Newfoundland and Labrador.
After receiving it, a candidate has 6 months to present a governmental application for Canadian permanent residency.
Candidates in this program must finish and present a paper-based petition for permanent residence.
These paper-based PNP's for Permanent residency are processed within 18 months.
If a candidate quits or fails to gain their job in the nomination process, they may lose their ability and have their proposal. Also, their Canadian permanent residency request will be cancelled.
Program Requirements
Express Entry Profile
No
Connection to Province
No
Job Offer
Yes
Language Proficiency
None for NOC 0, A or B
CLB 4 for NOC C or D
Level of Education
No minimum
Work Experience
No minimum
Investment Requirement
None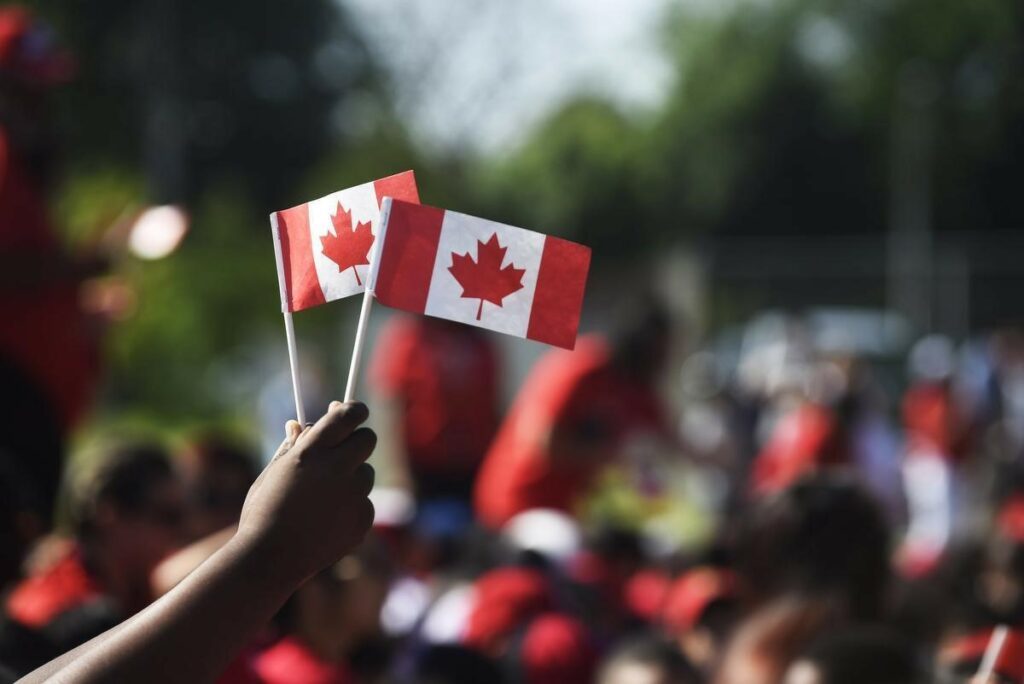 You can stay in Canada and work after graduating from a post-secondary institution. You need to apply for the NLNP International Graduate Program. You must either be currently employed or have received a job offer from an employer in Newfoundland and Labrador.
Requirements of the International Graduate Program in Newfoundland and Labrador
To be eligible and available for this program, the candidate must have the following abilities:
To be suitable and qualified for the International Graduate Program, applicants should have a full-time work offer from an available and excellent company in the province.
The job must be recognized as a full-time status from an eligible employer in NFL.
The claimant must also match the experience and knowledge requirements given in the job description.
Applicants must have sufficient language ability to accomplish the job offered. If the candidate's position is at NOC level C or D, the applicant will be required to confirm the language test results equal to CLB level.
Applicants must have been certified by a Canadian secondary foundation. The study record needs to be a minimum of a two-year diploma or certificate, and the institution does not require to be in the province of Newfoundland and Labrador. The applicant should have some additional institutional degrees to perform the business offered.
Applicants must be operating in Canada on a legitimate work license when they apply. Those who have achieved their degree or certificate outside of the province may need an experience of at least 1 year in their discipline of study. The applicant must have different work experience required to complete the job offered.
Procedure Of Application
The application process for this program is explained below.
Successful candidates will accept a provincial nomination from the province. After getting a nomination, a claimant has 6 months to submit a governmental application for permanent residency. Candidates in this stream must finish and apply for permanent residence at a suitable application centre. Applications of this stream usually take 25 business days.
| | |
| --- | --- |
| Program Requirements | |
| Express Entry Profile | No |
| Connection to Province | No |
| Job Offer | Yes |
| Language Proficiency | CLB 4 |
| Level of Education | Post-secondary |
| Work Experience | Employed in Canada, related to job offer |
| Investment Requirement | None |
How long does it take to get PNP in Newfoundland?
It takes about 12 months to process your PNP Newfoundland application.
Want to apply for a Canadian visa Click here to start the process with our help →