Federal Skilled Workers FSWP
The Federal Skilled Worker Program (FSW) is part of the most popular Canadian immigration system Express Entry, which fast-tracks the immigration process. FSW is nominated to workers with foreign experience who are willing to immigrate to Canada.
Federal Skilled Worker Program (FSW) was released for applicants who want to support the Economic Class on January 1, 2015. The FSW applicant is able to live in Canada as Permanent Resident, whenever him/her profile is selected from the candidate's pool. Applicants can apply with their spouse/partner and dependent children.
To pass and apply for admittance to Express Entry Pool as Federal Skilled Worker, candidates must meet the following criteria discussed below:
How Does The Federal Skilled Worker Program FSWP Work?
The Federal Skilled Workers Program (FSWP) is a Canadian immigration program designed to attract highly skilled professionals who can contribute to the country's economic growth. Administered by Immigration, Refugees and Citizenship Canada (IRCC), the FSWP is one of the three programs under the Express Entry system, which aims to facilitate the immigration process for skilled workers. A Federal Skilled Worker applicant does not have to be residing in Canada in order to be eligible for the program. To be eligible for FSWP, you should meet the Minimum requirements:
Education.
Language Ability.
Skilled Work Experience.
can all be completed outside of Canada, so a program is an excellent option for those who are living outside Canada.
However, the Federal Skilled Worker Program candidates receive the highest percentage of invitations to apply, with FSW candidates receiving more than half of all invitations issued in 2018.
There is no guarantee that the applicants will receive an invitation to apply (ITA), alike if they are eligible to apply under the FSW program. If their CRS score is below the minimum requirement.
You must have completed a minimum education equal to the completion of a Canadian high school diploma. If your education was completed outside of Canada, you will need an Educational Credentials Assessment (ECA) attesting to the value of your education by Canadian standards. For example WES.
If you moved to a school in Canada, you must have a certification or degree from:
Canadian high school
Post-secondary organization of Canada.
If you have foreign education, you must have:
An achieved credential.
An Educational Credential Assessment (ECA) for migration plans from a nominated organization shows that your education is equal to the Canadian high school or post-high school requirements.
You must have an approved language test showing you are proficient in either English or French. The minimum score for FSW is equal to the Canadian Language Benchmark of Level 7 (CLB 7), however the higher you score you got, the better your chances of success.
For the language ability, you must have
Approved language tests for English and French.
You should have the four abilities in English and French.
Writing.
Reading.
Speaking.
Listening.
You must have a minimum of 12 months of full-time, skilled work experience, or an equivalent amount of part-time experience. This experience must be continuous and in a single occupation. To be considered "skilled" experience, you must have been working in an occupation at National Occupation Classification (NOC).
According to NOC job groups, you should work on one of the below jobs for professional work experience.
Your professional work knowledge will include the following duties according to the description in the NOC.
The FSW Program candidates without a solid employment proposal must declare adequate settlement funds while joining the Express Entry pool. This report must then be confirmed when an appeal for permanent residence is given.
The necessary fund for one person in Canadian dollars is $13213, and for the addition of each family member, it will cost another 3560$.
For eligibility for the FSW program, the applicant must score 67 scores out of 100 on the grid of points. This point system is entirely different from the CRS system and ranks all the express entry profiles.
If you meet these minimum requirements, you may be eligible to apply for an Express Entry profile. Even so, please pay attention that being eligible does not guarantee that you'll get an ITA to submit an official application for Canadian permanent residence. Express Entry is a competitive immigration selection system, so only the highest-ranking FSW candidates will be invited to apply.
Is FSW different from Express Entry?
The Federal Skilled Workers Program operates within the Express Entry system, which is a streamlined process for managing applications for permanent residency in Canada. The system uses a Comprehensive Ranking System (CRS) to rank applicants based on factors such as age, education, language proficiency, work experience, and adaptability.
Express Entry Profile: Interested candidates must create an Express Entry profile and provide accurate information regarding their skills, education, work experience, language ability, and other relevant details. Upon submission, candidates receive a CRS score based on the information provided.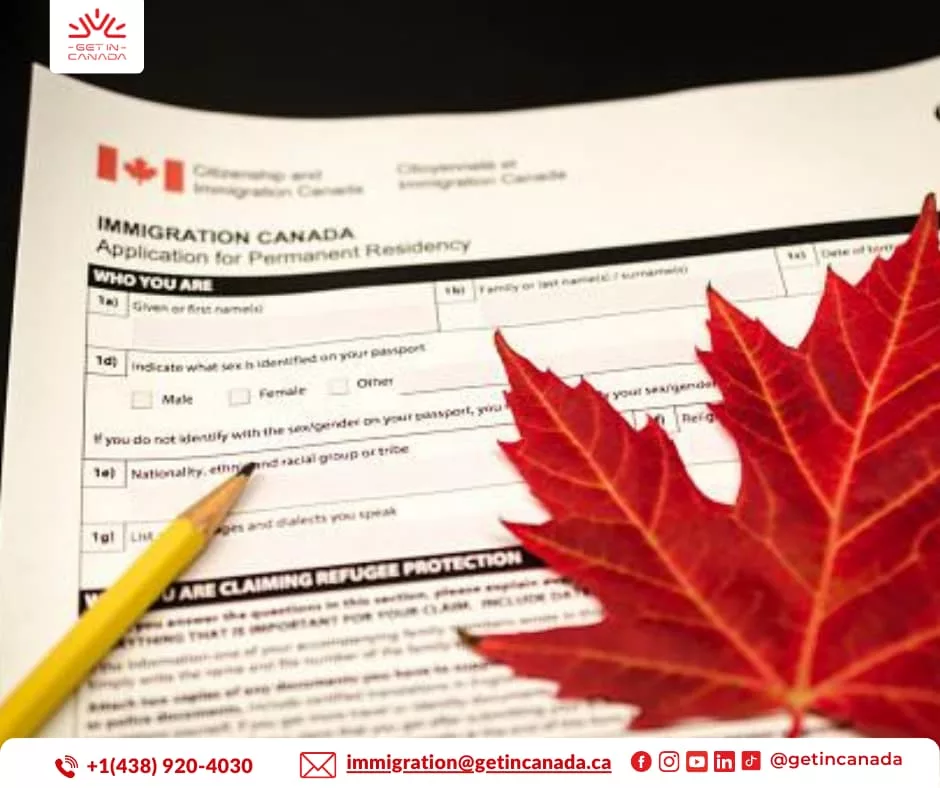 Federal Skilled Worker (FSWP) Selection Factors (Points Grid)
IRCC uses selection factor points to assess your eligibility for the Federal Skilled Worker Program, by assigning an overall score out of 100. If you score 67 points or higher, you may qualify for the Federal Skilled Worker Program. When you meet the other requirements too, you can submit a profile to the Express Entry pool. Once you're in the Express Entry pool, IRCC uses a different points system called the Comprehensive Ranking System (CRS) system to rank your profile.
FSW program has six factors under its points grid, as shown below :
Language Skills (maximum 28 points)
You must show that you are able to communicate in one or both of Canada's Official Languages, English, and French. Up to 24 FSW points, you may get it for your first language skills, with more than 4 FSW points, when you prove your skills for the second language. An additional 5 FSW points may be obtained if your spouse/common-law partner, if applicable, also proves language ability.
All candidates, regardless of background, are required to prove language ability in English and/or French. There are four tests recognized for the purpose of assessing language ability:
Advantages and Disadvantages of FSWP
After that, you are admissible to Canada and now gather your documents and submit your profile.
What's the Federal Skilled Worker Program (FSWP) processing time?
Once invited to apply, candidates have 60 days to submit a complete application. They must provide supporting documents such as language test results, educational credentials, proof of work experience, police certificates, medical examinations, and proof of funds. The application is submitted online through the IRCC's portal, and applicants are required to pay the necessary fees.
The IRCC processes applications under the Federal Skilled Workers Program based on a first-come, first-served basis. The processing time may vary depending on the volume of applications received and the complexity of individual cases but mostly, it takes 6 to 12 months. Applicants are encouraged to monitor the IRCC's website for updated processing times.
Want to apply for a Canadian visa through the Express Entry system? Click here to start the process with our help →