Provincial Nominee Programs (PNPs)
Provincial Nominee Programs (PNP) is the fastest-growing economic Canadian immigration pathway. Over recent years, the federal government has gradually increased provinces' yearly allocations for their respective PNPs, exhibiting the increasing importance of these programs within the overall Canadian immigration system.
The PNP process offers foreigners with specific skills a more accessible path towards Canadian citizenship, allowing them greater freedom in which province or any territory they would like. Immigrants to Canada are not limited by their ability or desire to work in any given field. The country has many different permits for provincial nominees that allow immigrants the freedom and flexibility they need when settling down and earning money.
PNP streams are a popular option in Canada because they can be the fastest way to permanent residence. The eligibility criteria and application procedures vary by province, but PNPs still offer an excellent opportunity for immigrants looking to become Canadian citizens.
Canada's immigration policies are set at the national level, meaning that all the decisions regarding Canadian permanent residence should be approved at the federal level. This means that provinces cannot approve this themselves. They're limited to using "nominee programs".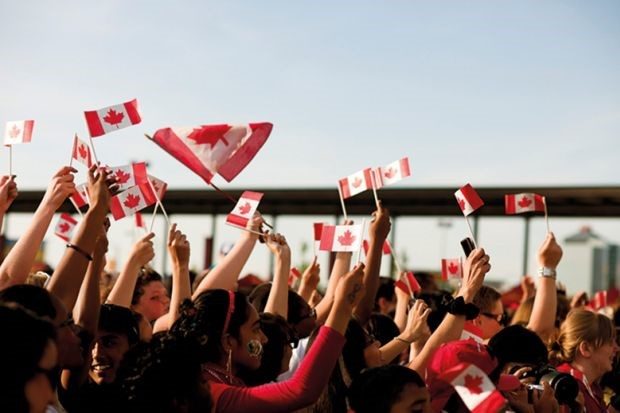 Provinces and Territories
Canada's PNP is a great way to increase trade opportunities for your business in Canada. The requirements vary between the different Provinces, so you must contact each one individually and see what they have available before applying with any hopes of being approved.
How the Provincial Nominee Programs (PNP) works?
There's an agreement between the Federal Government of Canada and the Provinces government which provide that the Provinces and territories of Canada can nominate people who are interested in getting in Canada, for who
would like to settle in a specific province or territory
have the skills, education and work experience to contribute to the economy of a specific province or territory
want to become permanent residents of Canada
based on criteria set by the province itself.
Provincial Nomination Programs (PNP) is another chance to immigrate to Canada and to fit criteria fixed by IRCC (Immigration, Refugees and Citizenship Canada). Each province and territory has its own – stream- of immigration programs. Every province has its program, which differs from another province. For example, in a program stream, provinces and territories may target:
students
business people
skilled workers
semi-skilled workers
To become a provincial nominee, applicants must show that they meet the set criteria. This will display that the applicant has the skills, education, and work experience to make a positive contribution to the local economy and society. The province or territory will consider the application based on the needs of the specific province, as well as the applicant's genuine intention to settle there.
Application Process For Provincial Nominee Program
The steps to apply will include:
Find the right PNP for you
Then, Apply to the chosen PNP
Obtain the Provincial Nomination certificate
At last, apply for permanent residence
Want to apply for a Canadian visa ? Click here to start the process with our help →
How do I get through the Provincial Nominee Programs (PNP) process?
The federal government makes all final immigration decisions, not the provincial government.
That's why the Provincial Nominee Program (PNP)s are in a two-phase process.
Phase 1: you have to apply to the province for your provincial nomination.
Phase 2: if the province approves you, you must submit a second application to the federal government for your Canadian permanent resident status.
This is a step by step for a Provincial Nominee Programs (PNP) process:
Find out your eligibility:
Find out which program you might be eligible for by filling our Free Assessment Now.

Complete a Provincial Nominee Program application:
Submit your application to the specific province or territory you chose.
Receive your Provincial Nomination certificate:
If your application is complete and you are eligible, you will receive an official Provincial Nomination certificate, allowing you to continue to the next step.

Submit your permanent residence application:
Apply to the federal government for Canadian permanent resident status. If you were nominated through an Express Entry-aligned PNP, you can apply through Express Entry. Otherwise, you must submit a paper-based application.

Pass a Medical-Exam & Police Check
You have to pass a medical exam and get a police check (certificate). Everyone must have these checks, no matter where you plan to live in Canada.

Complete your Permanent Residence
Once you are approved by IRCC, you can complete your permanent residence landing in Canada.
Easiest Province To Immigrate To Canada
Nominations are often limited to people who have connections within the province or territory. If you're applying from school or work experience, there is a higher chance of receiving your nomination!
As it varies across Canada, you'll want to be mindful of the type and region you wish to live in a while looking for work.
Requirements For Canada's PNPs
PNP's in Canada have different needs, but they can all use a little help from you. The requirements for each PNP vary depending on the province or territory, with some looking more closely at your work experience while others focus more heavily on education level qualifications.
If you want to be considered Canadian citizenship, PNP will consider your language proficiency and education. They also look at your skill set, which can help contribute to society in general and intend to settle down within the country or territory they are applying for residency.
How To Apply To Through The Paper-Based Process?
If not aligned for Express Entry, you need to submit a paper-based application.
Once a Canadian province has nominated you, you can submit your paper application for Canadian permanent residence.
You must also pass a police check and medical examination.
Paper-based applications take much longer to process than electronic applications submitted through Express Entry. Paper-based application is processed in an average of 18 months.
Processing Time
For those seeking Canadian permanent residence, it's essential to know the two-step process. First, you apply for your province of choice and, once approved, can use it with either federal government ministries or organizations. Then will they agree whether or not you've been granted this privilege? The processing time ranges from 3-4 months until done.
Provincial Nominee Programs (PNP) and Express Entry (EE)
Each PNP program has at least one immigration stream that is aligned with the federal Express Entry immigration selection system.
"enhanced" nominations are available that award nominees 600 additional Comprehensive Ranking System (CRS) points.
Provincial Nomination (PNP) is a unique, most valuable factor in the CRS, effectively ensuring that the candidate receives an Invitation to Apply (ITA) at the next draw from the pool.
The CRS is a score out of 1,200 assigned to Express Entry candidates, determining who should get an ITA for permanent residency. In nearly every round of Express Entry draws, these 600 gratuity points would guarantee that the applicant would receive an ITA.
People who wish to apply for a provincial nomination under a (PNP) stream must first generate an Express Entry profile and enter the pool.
Discover the Provincial Nominee Programs (PNP) contributed by each participating province and territory below.
Remember that if you are not eligible in a province, you might be eligible in other province's program
Want to apply for a Canadian visa ? Click here to start the process with our help →