Working in Canada has long been the greatest destination for foreign nationals looking to work and immigrate to Canada permanently. It is worth mentioning that Canada issues approximately half a million work permits annually.
Canada is a country known for its diverse landscapes, friendly communities, and excellent quality of life. It's also a popular destination for individuals seeking work opportunities, offering a range of options for both domestic and international job seekers. With a robust economy, strong labour laws, and a welcoming attitude toward immigrants, Canada has become an attractive choice for those looking to further their careers or start anew.
Canada's job market is characterized by its stability and diversity. The country boasts a wide range of industries, including technology, healthcare, finance, natural resources, education, manufacturing, and more. Major cities like Toronto, Vancouver, Montreal, and Calgary are thriving economic hubs, but opportunities can also be found in smaller towns and rural areas.
The Canadian government actively encourages skilled foreign workers to contribute to the country's economy. The Express Entry system is a popular immigration pathway that allows skilled workers to apply for permanent residence based on factors such as age, education, work experience, and language proficiency.
Who Qualifies to work in Canada?
In most cases, foreign nationals require a work permit to work in Canada, with a few exceptions. To apply for a work permit, a Canadian job offer typically supported by a Labour Market Impact Assessment (LMIA) is required. However, certain circumstances allow foreign workers to apply without an LMIA or job offer. Examples include recent graduates from Canadian Designated Learning Institutes (DLIs) and spouses of individuals with Canadian work or study permits.
In addition to these qualifications, work permit candidates must also:
Demonstrate intent to leave upon work permit expiration
Show sufficient funds for support in Canada and return home
Have no criminal or medical inadmissibility to Canada
Plan to work with an eligible employer
Provide necessary documents proving eligibility for entry to Canada
Find out if you are eligible to get in Canada →
Exploring Canadian Work Permit Types
Numerous Canadian work permit options cater to different situations. The categories include:
Work Permits in Canada that require an LMIA
Facilitated LMIA (Quebec)
Global Talent Stream
LMIA-Exempt with Job Offer
International Mobility Program (IMP)
NAFTA Work Permits
CETA Work Permits
Open Work Permits (No Job Offer or LMIA Required)
Tip: Canadian permanent residents do not need work permits, enjoying the right to work and live across the country.
Benefits Of Working In Canada
Working in Canada is not just an employment opportunity but also a chance for improvement. There are numerous benefits of working there.
Canadian Labor laws ensure that workplaces are highly safe and follow specific guidelines to maintain employee well-being.
Also, the wages remain competitive among other benefits like free health care or vacation time off if you so choose!
The benefits of Canadian work permits extend to more than just the person who holds them.
Spouses and children can also benefit from them, as well! In addition to this, spouses may take their spouse with them when they immigrate permanently to Canada through some immigration programs.
Furthermore, if an individual gains enough experience in a particular profession while living there, then they will have increased eligibility for other similar ones down the road.
Work permits in Canada are incredibly diverse and can vary depending on the work permit an individual is applying for. For example, international students studying in Canada will often be automatically granted authorization to work part-time as a component of their study permit application process!
The two general pathways are:
Closed work permit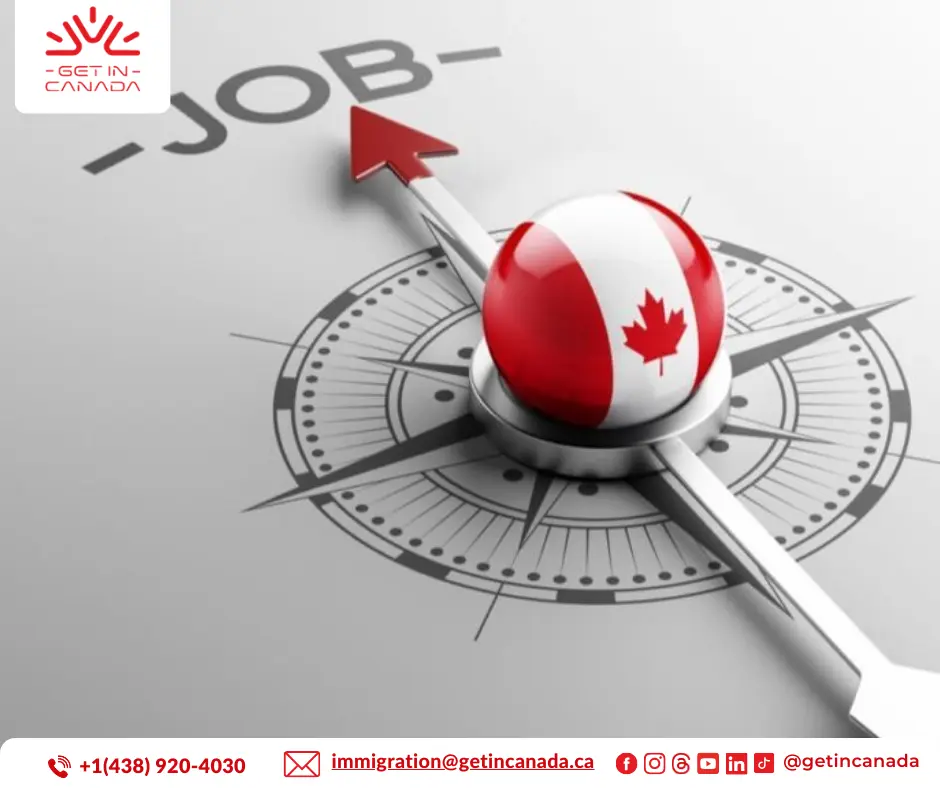 Job Offer and Work Permit Eligibility
Having a Canadian job offer is just the beginning. The offer must meet specific criteria to be valid:
Supported by a positive LMIA or exempt from LMIA
Note: Quebec has its unique employment offer validation process
Can I include my family in the Work Permit application?
If you're applying for an employer-supported permit, your spouse and dependent children might accompany you to Canada. School-age children can attend Canadian educational institutions without a separate study permit. Spouses can apply for open work permits to work for any Canadian employer.
Required Documents for Canadian Work Permits
The documentation needed varies based on the permit type:
Completed application forms
Proof of current status in Canada (if applicable)
Family members' status proof (if applicable)
Labour Market Impact Assessment (if applicable)
Written employment offer (if applicable)
CV/ résumé
Marriage certificate (if applicable)
Certificat d'acceptation du Québec (CAQ) (if applicable)
Proof of job requirements' fulfilment
Valid passport copy
Education credentials copy
Medical exam results (if requested)
Financial support proof for staying in Canada and returning home
Proof of payment for government fees
Recent passport-sized photos
Application Process For Work Permit in Canada
When applying for a work permit, the first step is determining which type of visa you need. It'll be different depending on the type of permit.
If unsure how to proceed with your application or have any questions about what documents are required, don't hesitate to contact us. Our team members will be glad to help answer all those pesky legal issues, so they don't distract from enjoying life in Canada!
A work permit application can take anywhere from a few weeks to several months, depending on the applicant's country of residence at the time of filing. The average turnaround ranges anywhere from a few 1-2 months, depending upon what you're applying for!
You may be eligible to apply for one of these programs:
Find out if you are eligible to get in Canada →