What is electronic travel authorization or eTA?
Canada has been a great country to visit for many people, and now it's easier than ever with the introduction of eTAs. These electronic travel authorizations allow visitors without visas or passports from certain countries entry into Canada as long they meet specific criteria. They're especially great for visa-exempt countries.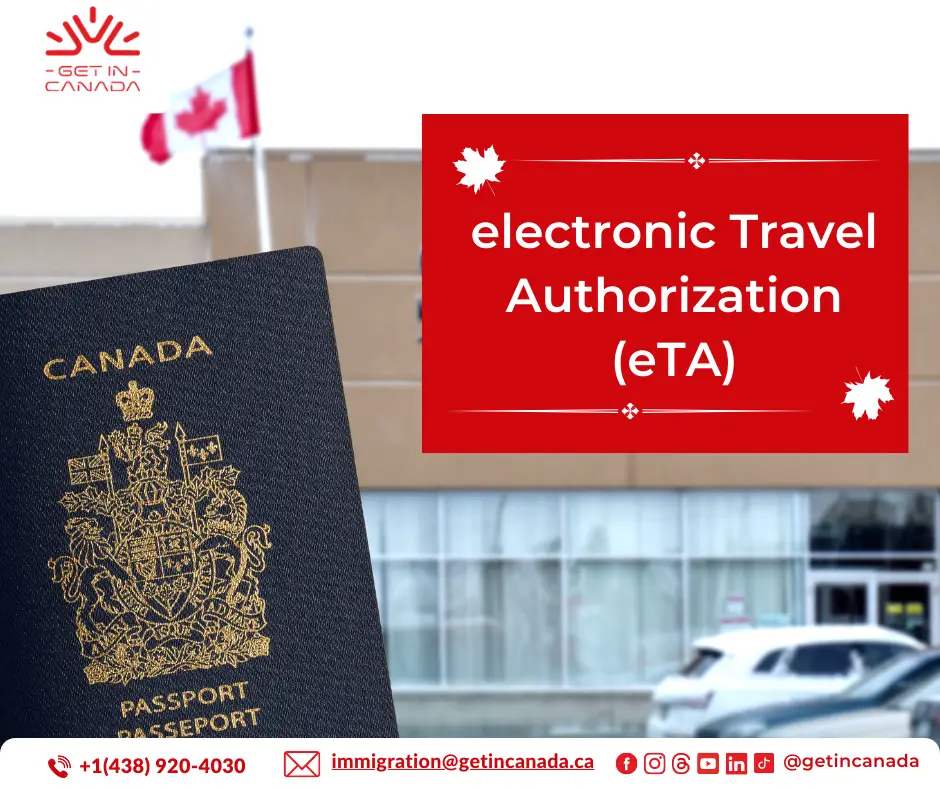 What is an Electronic Travel Authorization (eTA)?
An Electronic Travel Authorization (eTA) is an entry requirement for foreign nationals travelling to Canada by air visa-exempt. An eTA is electronically linked to a traveller's passport. It is valid for up to five years or until the passport expires, whichever comes first. If you get a new passport, you need to get a new eTA.
With a valid eTA, you can travel to Canada as often as you want for short stays (usually for up to six months). You do not need an eTA for travel within Canada.
An eTA doesn't guarantee entry to Canada. When you arrive, a border services officer will ask to see your passport and other documents – for example, a U.S. Green Card. You must convince the officer that you are eligible for entry into Canada.
Who needs an Electronic Travel Authorization (eTA) to travel to Canada?
The eTA is a unique travel document that allows foreigners to enter Canada without a visa. If you are travelling or transiting through this country by air, an Electronic Travel Authorization (eTA) may be required. However, there's one exception: American citizens can still get their U.S. passports when visiting Canada!
There are five types of travelers:
Travelers Who Need An ETA:

Visa-Exempt Foreign Nationals need an eTA to fly to or transit through a Canadian airport. These travelers do not need an eTA when arriving by car, bus, train or boat (including a cruise ship).
Lawful permanent residents of the U.S. need an eTA to fly to or transit through a Canadian airport. They must present a valid green card and a valid passport at check-in.

Travelers who may be eligible to apply for an eTA:

Citizens from select visa-required countries may be eligible to apply for an eTA to travel to Canada by air instead of a visa. However, these travellers, including a cruise ship, need a Visitor Visa when arriving by car, bus, train, or boat.

Travelers who cannot apply for an eTA and need to carry other identification:

Canadian citizens, including dual citizens, need a valid Canadian passport. American Canadians can travel with a good Canadian or U.S. passport.

Canadian permanent residents need a valid permanent resident card or travel document.

Important – former residents of Canada: permanent resident (PR) status does not expire. If you once lived in Canada many years ago, you could still have P.R. status.
Visa-required, including alien passport holders and stateless individuals.

Travelers who are exempt from the eTA requirement. for example:

U.S. Citizens are exempt from the eTA requirement and must carry proper identification, such as a valid U.S. passport.
See the complete list of ETA Exceptions.
Want to apply for a Canadian Visit visa ? Click here to start the process with our help →
Travelling From the US To Canada
If you're a U.S. citizen, entering Canada without an eTA is easy. All that is required of your passport will be its validity and citizenship. If not American by birth or nationalization status (including Green Card holders), there are no other requirements for landing on Canadian soil! Dual citizens of the United States with Canadian citizenship must use their Canadian passports when flying into Canada.
Some exemptions to eTA include:
The French citizens are residents of Saint Pierre and Miquelon. They should fly directly to Canada from St. Pierre and Miquelon.
The Canada Government accredited diplomats.
Foreign nationals who have transited through a Canadian airport under different programs
How do I apply for an ETA for travel to Canada?
Applying for an eTA is a simple online process that takes just a few minutes to complete. Most applicants get their eTA approval (via email) within minutes. However, some requests can take several days to process if you're asked to submit supporting documents. It is best to get an eTA before booking your flight to Canada.
An eTA costs CAD 7. You can only apply and pay for one person at a time.
You will need your passport, a credit or debit card, and an email address to complete the form. You will also need to answer a few questions.
Avoid this common mistake when you apply
If you enter the wrong passport number on the eTA form, you will have problems flying to Canada.
Use the number at the top of your passport information page – the page with your photo.
Confirm passport number is correct when applying through ETA
Avoid hassles at the airport: Once your ETA is approved, check that the passport number included in your ETA approval email matches the number in your passport. You need to apply for a new ETA if they don't match.
What to bring to the airport?
When Canada approves your eTA, it will be linked to the passport you used to apply. You need to present this passport when you check in for your flight to Canada.
The airline staff will scan your passport to confirm that you have a valid eTA. If you do not have one, you won't be able to board your flight.
Want to apply for a Canadian Visit visa ? Click here to start the process with our help →