Federal Skilled Trades Program
The Federal Skilled Trades Program is one of the economic immigration programs managed under the Express Entry system, which aims to facilitate the immigration process for foreign workers with the skills and experience desired by the Canadian labor market. The FSTP specifically targets skilled tradespeople who can contribute to the country's economic growth and fill gaps in the labor market.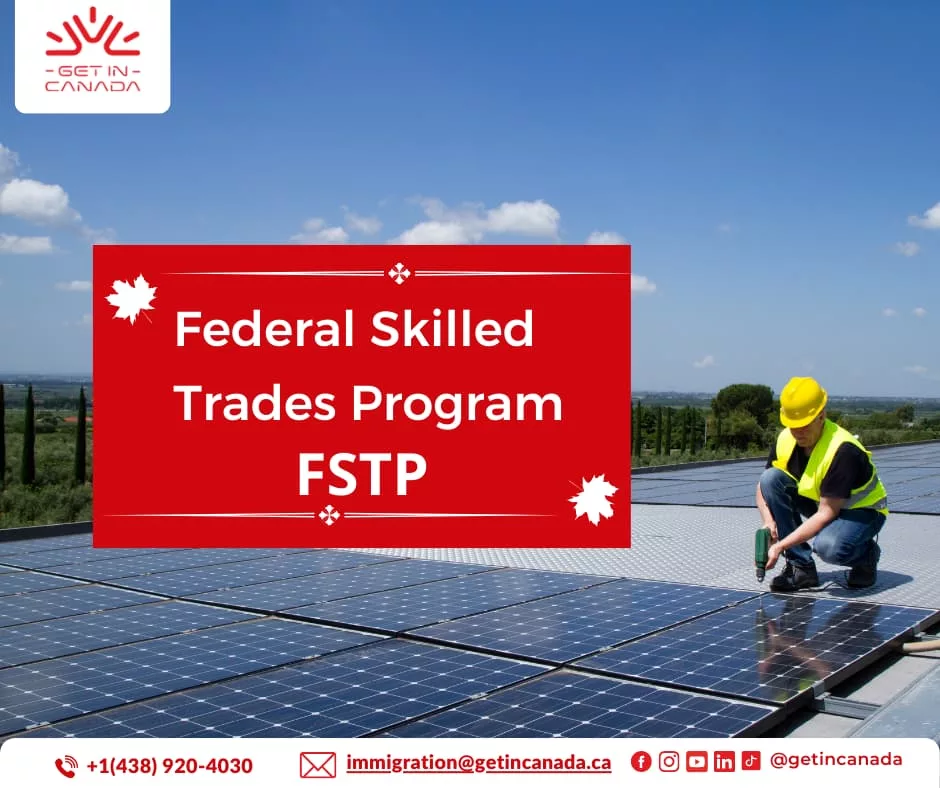 How Do you qualify for Federal Skilled Trades Program FSTP?
To be eligible for the Federal Skilled Trades Program, candidates must meet specific requirements:
a) Work Experience: Applicants must have a minimum of two years of full-time work experience (or an equivalent part-time experience) in a skilled trade within the past five years. The work experience must be in a trade that is classified under National Occupational Classification (NOC) skill level B.
b) Job Offer or Certificate of Qualification: Candidates must either have a valid job offer for continuous, full-time employment for at least one year from up to two employers in Canada or possess a certificate of qualification issued by a Canadian provincial or territorial authority.
c) Language Proficiency: Proficiency in English or French is essential for success in the program. Applicants must take a language test approved by the Immigration, Refugees and Citizenship Canada (IRCC) to demonstrate their language skills.
d) Education: Although formal education is not mandatory, candidates may earn additional points in the Comprehensive Ranking System (CRS) if they have completed post-secondary education.
If you have foreign education, you must have:
e) Financial Stability: Applicants must demonstrate their ability to support themselves and their dependents financially upon arrival in Canada.
Skilled Job Experience – FSTP
Advantages of applying for Federal Skilled Trades Program FSTP
Addressing Labour Shortages:
The FSTP is part of a larger effort by federal and provincial governments in Canada to welcome skilled trades workers and address shortages in trades occupations. With an aging population and low birth rate, Canada relies on immigration to support its labour force and economic growth, making skilled trades an area of significant need.
Upon approval, candidates and their eligible family members are granted permanent residency status in Canada. This status allows them to live, work, and study in any province or territory of Canada.
Access to Social Services
Permanent residents can access social services, such as healthcare coverage and education benefits, similar to Canadian citizens.
Lower CRS Scores:
FSTP candidates may have lower Comprehensive Ranking System (CRS) scores compared to other candidates in the Express Entry pool, primarily because they are not required to prove their level of education. However, the Immigration, Refugees and Citizenship Canada (IRCC) occasionally holds program-specific Express Entry draws exclusively inviting FSTP candidates. This increases the chances of obtaining permanent residency as it opens opportunities for provincial nominations, which add 600 CRS points and significantly enhance the likelihood of receiving an invitation under Express Entry.
Employment Opportunities
Skilled tradespeople who obtain permanent residency can explore various employment opportunities in Canada's thriving job market.
Canadian Work Experience Advantage:
FSTP candidates with Canadian work experience are well-positioned to succeed in the Canadian labour market. IRCC awards additional CRS points to candidates with work experience in Canada, including those who have studied in the country. Research conducted by Canadian governments and academics supports the notion that Canadian work experience provides a major advantage when applying for permanent residency. The knowledge, connections, experience, and skills gained through working in Canada give FSTP candidates a competitive edge in the labour market.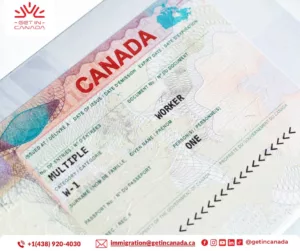 Meet the Eligibility Criteria:
Before applying, you must ensure that you meet the eligibility criteria for the FSTP, as well as the Federal Skilled Worker Program (FSWP) or the Canadian Experience Class (CEC) program.
If you meet the eligibility criteria, you can create an Express Entry profile on the IRCC's website. The profile will be assessed based on various factors such as age, education, language skills, work experience, and Canadian work and study experience.
Receive Comprehensive Ranking System (CRS) score:
Upon creating your profile, you will receive a CRS score, which reflects your overall ranking within the Express Entry pool. The score is calculated based on the aforementioned factors.
Receive an ITA:
IRCC conducts Express Entry draws approximately every two weeks. During these draws, candidates with the highest CRS scores are invited to apply for permanent residence.
Application Deadline: If you receive an invitation to apply, IRCC will provide you with a specific deadline within which you must submit your permanent residence application. It is important to adhere to this deadline.
How long does it take to process Federal skilled Trades Program Express Entry?
IRCC aims to process your application within six months after submission. During this time, they will review your application, verify the provided information, conduct medical examinations, and perform security clearances.
Want to apply for a Canadian visa through the Express Entry system? Click here to start the process with our help →