How to choose IELTS to apply for Canada SDS Study Visa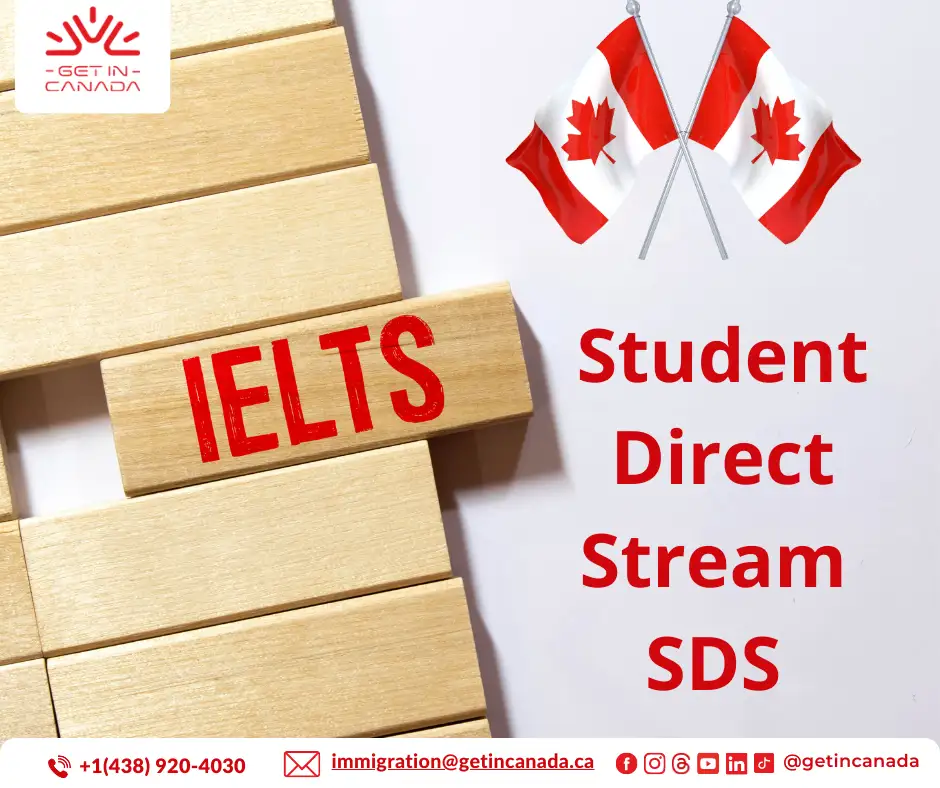 If you're planning to study in Canada, the Student Direct Stream (SDS) program offers an expedited visa application process for eligible international students. Recently, on August 10, 2023, the Immigration, Refugees and Citizenship Canada (IRCC) introduced a significant update by approving four new English language proficiency tests for SDS study visa applicants.
This change aims to provide students with more options to demonstrate their English language skills and ease the visa application process. However, despite this approval, there have been some technical glitches in the application system. In this blog, we'll guide you through the steps to apply for the Canada SDS study visa using the newly approved English tests.
As of August 10, 2023, the following English language proficiency tests have been approved for the Canada SDS study visa:
CAEL (Canadian Academic English Language).
CELPIP (Canadian English Language Proficiency Index Program).
PTE (Pearson Test of English).
TOEFL iBT (Test of English as a Foreign Language internet-based test).
These new options provide greater flexibility for students to showcase their English language skills and enhance their chances of obtaining a study visa for Canada.
Despite the approval of these new English tests, there have been some technical challenges. The IRCC has not yet updated the GCKey (Government of Canada Key) application system to include these new options. This has led to confusion and frustration among study visa applicants who wish to use these newly approved tests. The IRCC acknowledges the system error and is actively working on resolving it.
Find out if you are eligible to get in Canada →
Temporary Measures for students applying for SDS
In the meantime, the IRCC has introduced a temporary solution for study visa applicants who want to use the newly approved English tests. Follow the steps below to ensure that your application is considered for the SDS program:
When asked if you've taken a language test in the past 2 years, select 'Yes – IELTS,' even if you have CAEL, CELPIP, PTE, or TOEFL results.
When asked if your test results were 6.0 or higher, select 'Yes,' even if you scored less than 6.0 in one or two modules of the IELTS Academic test.
When uploading your supporting documents, make sure to upload your valid test results in the field labelled "Proof of IELTS Results." This applies to CAEL, CELPIP, PTE, or TOEFL results.
Remember that for SDS applications, the IRCC only accepts in-person language examinations. Online tests are not accepted
What is the new IELTS requirement for Canada SDS?
Individuals with an overall IELTS score of 6.0 are eligible to apply for an SDS study visa. However, applicants can still apply even if they scored 1-2 modules below 6.0 in the IELTS Academic test. For those submitting IELTS General test results, an overall score of 6.0 in each module is required.
The introduction of these new English language proficiency tests is a positive step forward for international students applying for the SDS study visa. The variety of accepted tests allows students to choose the one that best aligns with their strengths and preferences. The Canadian immigration department's commitment to resolving the technical issues demonstrates its dedication to streamlining the visa application process.
What is the latest update on IELTS exam 2023?
IELTS will implement a 'One Skill Retake' option, enabling test takers to focus solely on the module in which they achieved a lower score. This means that there's no requirement to retake all four modules of the IELTS exam if only one module needs improvement.
In conclusion, the recent approval of four new English tests for the Canada SDS study visa has opened up new opportunities for international students. While the technical glitch has posed challenges, the IRCC's temporary measures ensure that applicants can still submit their applications. With this advancement, studying in Canada has become more accessible and convenient for aspiring students worldwide. Stay updated with the latest news and developments in Canadian immigration to make the most informed decisions regarding your study plans in Canada.
Find out if you are eligible to study in Canada →