IRCC is Setting New Measures for the Sudanese to Extend Their Stay in Canada
On April 24th, 2023, Canada has announced special measures for Sudanese temporary residents in Canada who don't have the opportunity to return to their homes due to the deteriorating conditions that are rapidly changing in their country.
IRCC is setting new measures for the Sudanese to let them extend their stay in Canada.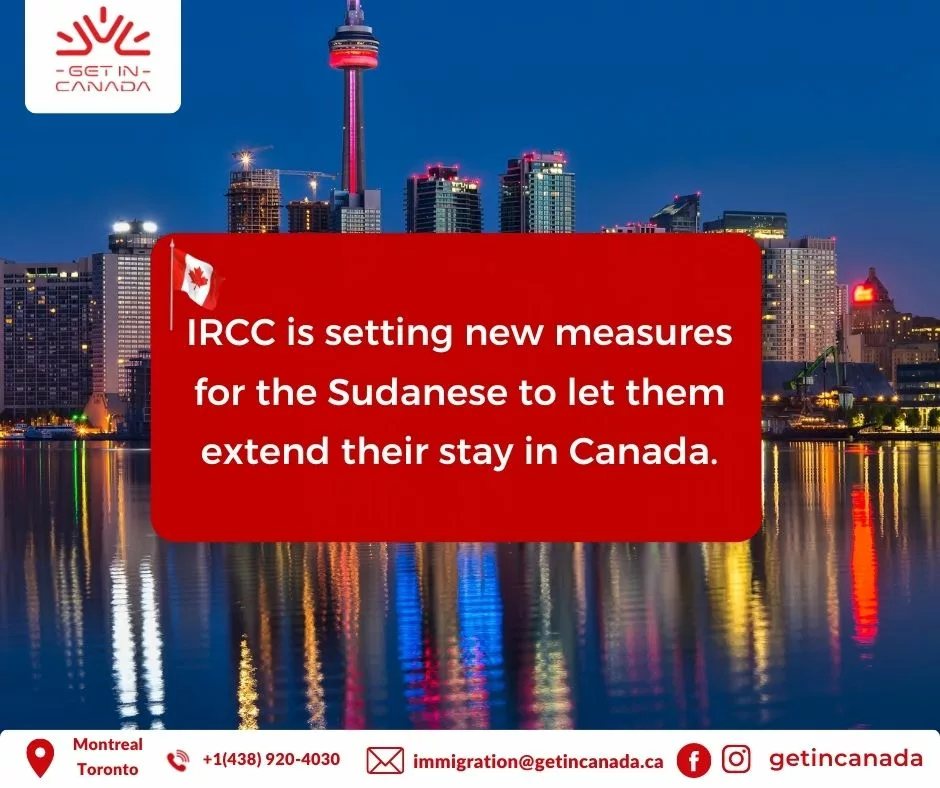 Canada is trying to ease staying in Canada for Sudanese nationals, As the government is removing the requirement of having a passport and the travel documents to make it easier for Sudanese to get permanent residence and get in Canada.
For more Canadian visa inquiries? Click here to start the process with our help →
In addition to easing the prices related to the residency or the documents for Canadian citizens or permanent residents in Sudan and helping them to return to their country safely. Regarding Canadian citizens and permanent residents in Sudan who want to leave, Canada will tend to eliminate all the expenses for the passport and travel documents for permanent residence by prioritizing temporary and permanent residence for those in Sudan.
New Measures for the Sudanese Nationals
These facilitations will help Sudanese to apply for asylum and get in Canada as soon as it is safe for them to travel.
Also, Canada allowed the Sudanese nationals to extend their stay in Canada, whether the candidate is a guest, student or even a temporary worker. Including the open work permits to support himself financially while being inside Canada.
All this to help Sudanese have a safe stay in Canada and keep their families together.
IRCC will help Sudanese switch between temporary streams to continue studying, work or family visits all for free.
At the Emergency Watch and Response Centre in Ottawa, Global Affairs Canada is having more than 110 responders to receive calls and emails from Canadians who are seeking aid and guidance in Sudan.
Current stats say that 1703 Canadians are in Sudan with Global Affairs Canada, and 573 of them have requested to leave the country.
Canada has arranged the departure of 100 Canadian with the help of their allies. To help in their departure, The government is contacting Canadians who are currently in Sudan to provide them will all the information they need to know about eviction possibilities.
Global Affairs Canada is announcing that they have sent people from the Canadian Armed Forces (CAF) and military aircraft and sent them to the targeted regions.
Canada is trying to make it easier for those who are in Sudan to get in Canada or to get a permanent residence, In addition to helping Canadians who are currently in Sudan to travel back to Canada safely, and in both cases removing restrictions on passport or travel documents add to that helping with price exemptions.
Canadians who are currently in Sudan needing consular assistance can contact Global Affairs Canada's emergency at:
Phone number: +1 613-996-8885
Text message: +1 613-686-3658
WhatsApp: +1 613-909-8881
Telegram: Canada Emergency Abroad
E-mail at: sos@international.gc.ca
For more Canadian visa inquiries? Click here to start the process with our help →