Latest Express Entry Draw Results
First STEM Occupations Targeted Express Entry Draw for July 2023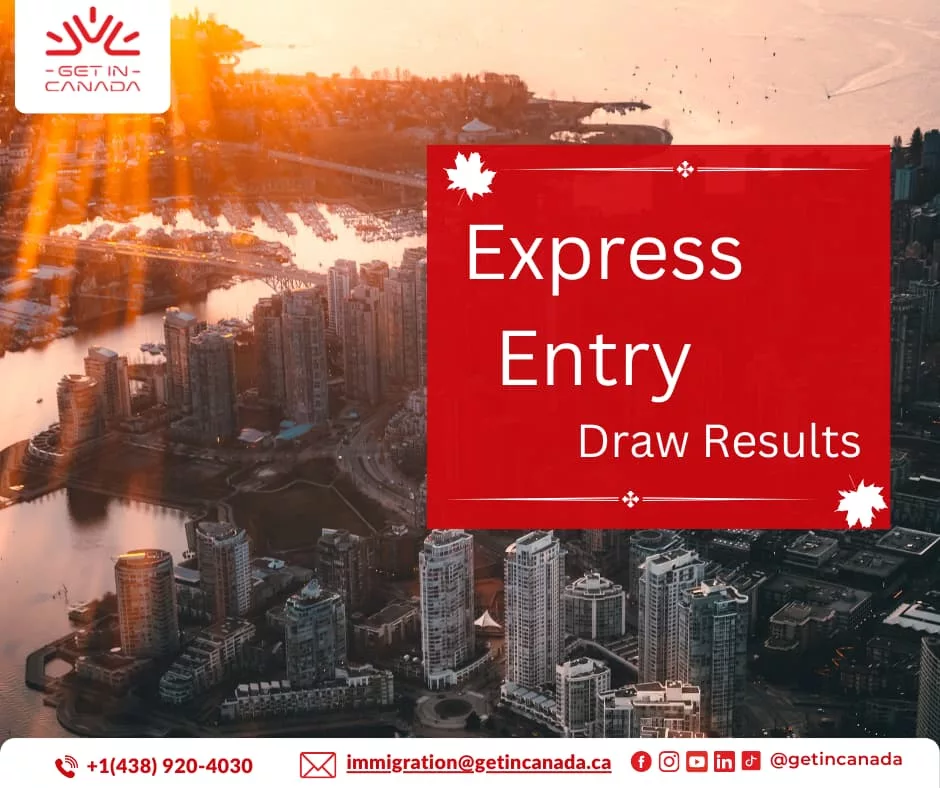 The first Targeted STEM occupations Express Entry Draw was released today, 5th July 2023. The IRCC has sent 500 ITAs for eligible candidates of 24 STEM occupations to apply for Permanent Residency.
STEM stands for (Science, Technology, Engineering and Math occupations)
The CRS Cuttoff score has risen to 486, compared with the June 28 targeted draw of Healthcare occupations.
The IRCC Minister has also announced that additional 1500 Invitations to Apply ITAs will be send this week.
Below are the full details as published by the IRCC:
Number of invitations issued: 500
Rank required to be invited to apply: 500 or above
Date and time of round: July 05, 2023 13:38:22 UTC
CRS score of lowest-ranked candidate invited: 486
Tie-breaking rule: November 23, 2022 00:01:29 UTC
As Express Entry Draws are released approximately every 2 weeks, the IRCC issues ITA's for the Express Entry applicants who applied for one of the main three Express Entry streams Federal Skilled Workers (FSW), Federal Skilled Trades Program (FST), and Canadian Experience Class (CEC).
What is Express Entry System?
Express Entry is an immigration system used by the Canadian government to manage and process applications for permanent residence from skilled foreign workers who wish to move to Canada. It was introduced in January 2015 and is designed to select candidates based on their ability to contribute to the Canadian economy.
Under the Express Entry system, candidates are required to create an online profile that includes information about their education, work experience, language proficiency, and other factors. The profile is then assigned a Comprehensive Ranking System (CRS) score based on various criteria such as age, education, language skills, work experience, and adaptability factors.
Candidates with the highest CRS scores are issued Invitations to Apply (ITAs) for permanent residence during regular draws conducted by Immigration, Refugees and Citizenship Canada (IRCC). ITAs are usually issued to candidates who meet the cutoff score set for each draw. Once an ITA is received, candidates have a limited time to submit a complete application for permanent residence.
What is the new targeted Express Entry Canada?
Targeted Express Entry is a Category-based draw introduced by the IRCC, With the aim of attracting skilled new immigrants with specific skills and occupations. The Category-based Express Entry Draw gives successful applicants Permanent Residency status in Canada.
The IRCC selects candidates from the Express Entry pool with work experience in the most in-demand 82 jobs in Canada.
How to become eligible for Targeted Express Entry?
To be eligible for targeted Express Entry, you need to have a continuous 6-month experience in the below-listed targeted occupations and categories during the last three years. ( The work Experience could be inside Canada or abroad).
Healthcare Occupations.
Agriculture and agri-food occupations.
Skilled Trade occupations.
Science, Technology, Engineering, and Math (STEM) occupations.
Having a French Language proficiency would be a privilege in your applications.
| | | | | | |
| --- | --- | --- | --- | --- | --- |
| Language Proficiency | English /Frence (IELTS OR TEF) | | | | |
| Education | Equivalent to a high school diploma or higher | | | | |
| Work Experience | Continuous 6 months of work experience in a specific field during the last 3 years. | | | | |
| Age | No specific age (But points are usually granted to candidates from 18 to 50 years old) | | | | |
| Proof of Funds | You need to demonstrate you have sufficient funds to support yourself and your family, the amount of funds depends on the number of family members | | | | |
| Health | You need to undergo medical examinations | | | | |
The candidate who received an ITA will go through 3 scenarios:
Scenario 1: The Candidate accepts the Invitation to apply and submit the necessary documents within 60 days.
Scenario 2: The candidate declines the ITA but will still have an opportunity or re-apply because their profile is stored.
Scenario 3: The Candidate, for some reason, leaves the ITA to expire; in this case, if the candidate still has the desire to apply, they will have to create a new Express Entry profile.
What are the common Express Entry Streams?
The Express Entry is one of the most common and fast ways to immigrate to Canada; the EE Draws include these programs:
Canadian Experience Class CEC: This program is designed for experienced workers with 1 year of work experience in Canada.
Federal Skilled Workers (FSW): This program is designed for foreign workers with skills that make them eligible to immigrate to Canada.
Federal Skilled Trades Program (FST): This program is designed for experienced employees with skilled trade abilities.
The applicants of these programs all aspire to have a Canadian Permanent Residency.
Want to apply for a Canadian visa? Click here to start the process with our help →